Filter by Category
Medical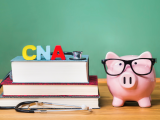 CNA Consultation
with Staff

Next available session starts Aug 1, 2022 at 10 am
Are you interested in earning your CNA and would like more information? Now is the time to start the process, especially if you are seeking financial assistance which needs to be set up before the course start date. Call or text us at 307-747-1712 for your FREE CONSULTATION and find out more information about the course and about financial assistance options! The consultation can be over the phone or in person.
The actual class is online with Nurse Kim Haws, start date to be determined. Required lab days are to be determined at Lyman High School, and clinicals will be at the Castle Rock Convalescent Center on dates to be determined.
CPR & First Aid Combo
with Curt Cooley

Next available session starts Sep 24, 2022 at 8 am
Get two certifications during one class! Heartsaver First Aid CPR AED is a course that teaches students critical skills needed to respond to and manage a first aid, choking, or cardiac arrest emergency in the first few minutes until EMS arrives. Students learn skills such as how to treat bleeding, sprains, broken bones, shock, and other first aid emergencies. This course also teaches adult CPR and AED use. Infant and child modules are optional. Certification for adults, children and infants current for two years from the date of the class. A Basic Life Support (BLS) CPR/AED class can be provided with advanced Instructor notification. The BLS class is a certification for healthcare professionals for licensure.